Loving condolences and work symposium
---
Time of issue:2020-05-06 00:00:00.000
In order to support the school's epidemic prevention work and promote the orderly resumption of school, recently, Sanyou Lianzhong Group appointed Liu Wei, director of human resources, to make a special trip to Chuzhou Machinery Industry School to express cordial condolences to the staff who are busy implementing the epidemic prevention work before school resumption, and Donated 3,000 masks to the school. Principal Zhu Shiping of Chuzhou Machinery Industry School accepted the donation on behalf of the school and expressed his sincere gratitude to Sanyou Lianzhong Group for its loving donation. Vice-presidents Ma Xiangmei and Yan Jia also attended the donation ceremony.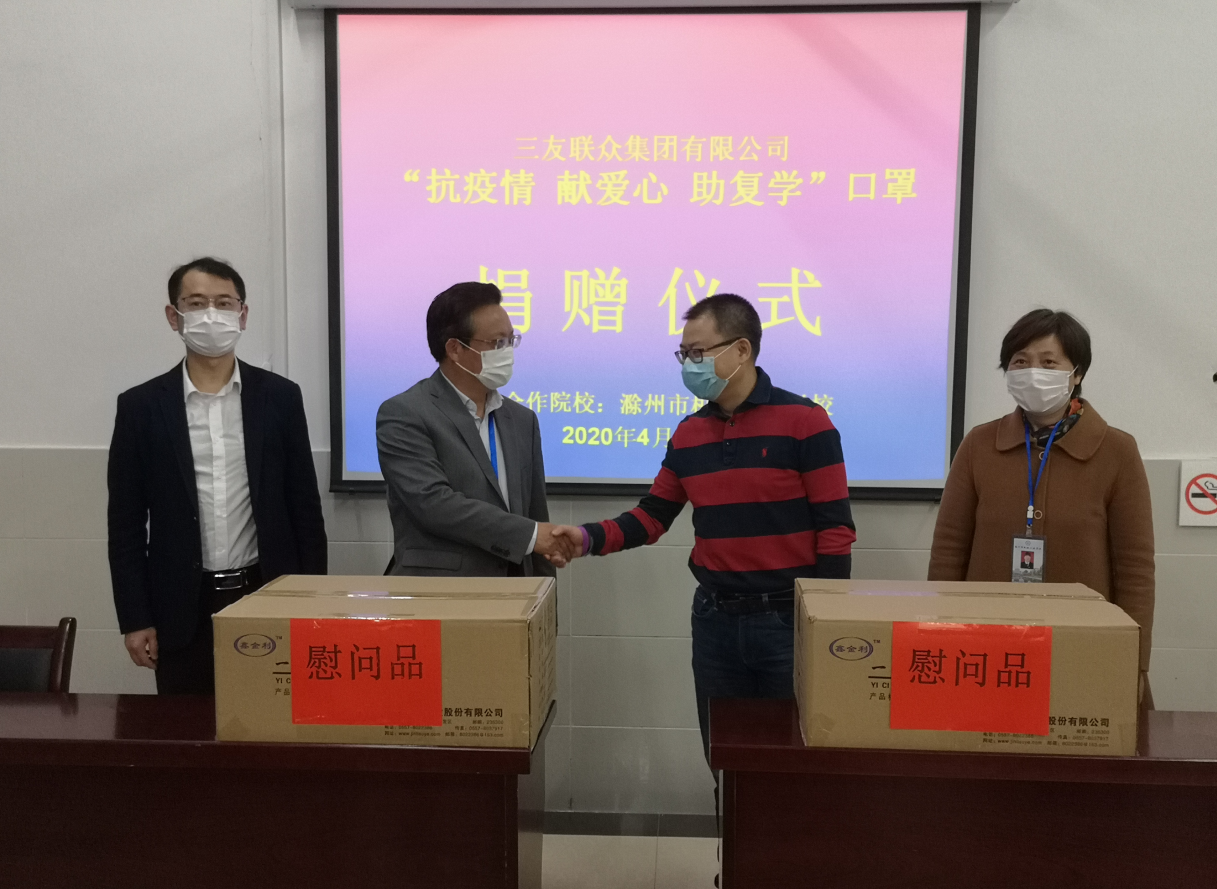 After the donation activity, the two sides held a special talk on school-enterprise cooperation. Principal Zhu summed up the cooperation in the past two years, and believed that it has a high degree of professional fit with the Sanyou-titled class, and the training method integrating learning, production and teaching enables students to better master knowledge and skills. We sincerely hope to maintain long-term good cooperation with Sanyou!
Mr. Liu also commented:
1. The Sanyou Lianzhong Mingguang manufacturing base has a large talent gap. Compared with coastal cities, it is more difficult to obtain talent. The Group's human resources strategy is to develop locally, and to find ways to cultivate and retain talents. The cooperation with Chuzhou Machinery Industry School is one of the ways of implementation.
2. In view of this year's school-enterprise cooperation and summarizing the experience of previous years, it is necessary to prepare in advance, do a good job in corporate publicity, and lay a solid foundation for obtaining high-quality students. In this symposium, the two sides of the school and the enterprise reached consensus in many aspects, which laid a good foundation for promoting the deep integration of the school and the enterprise, mutual benefit and win-win situation.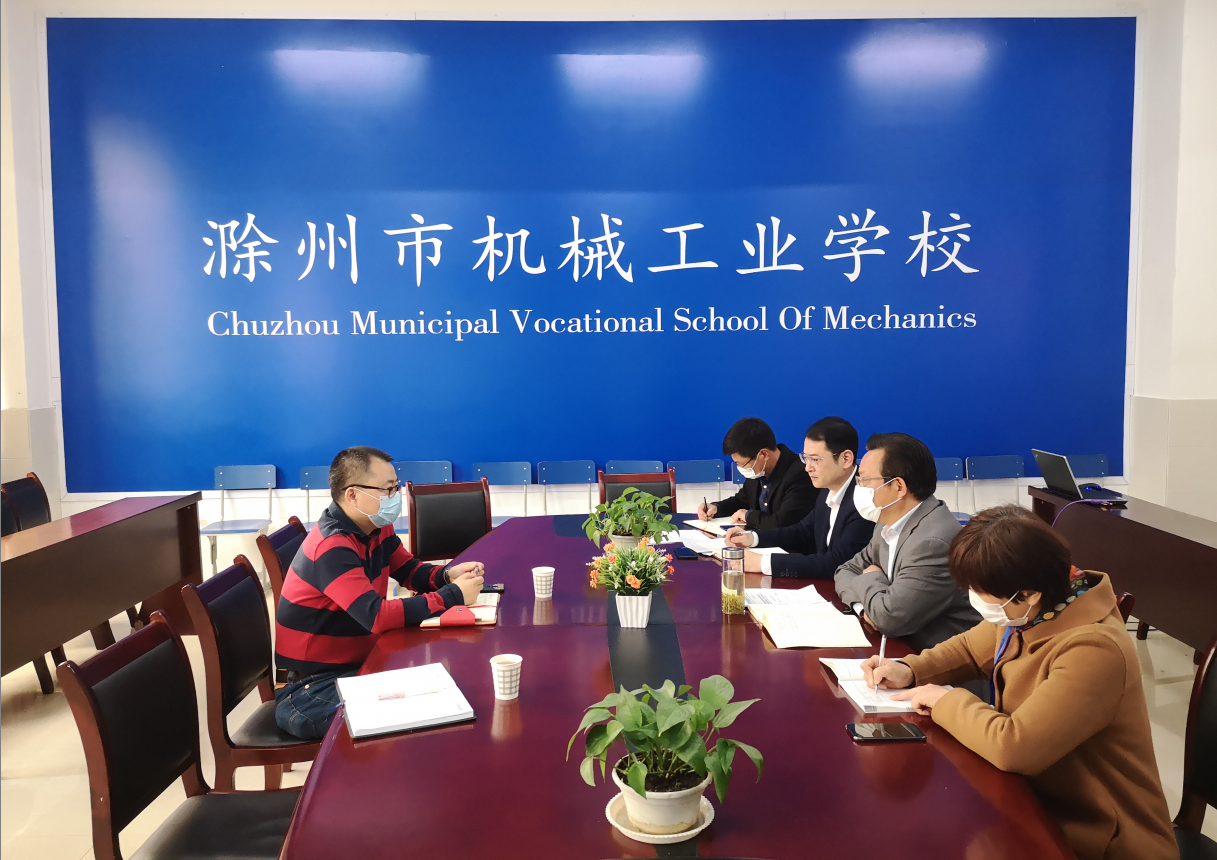 COPYRIGHT © 2020 Mingguang Sanyou Power Technology Co., Ltd All rights reserved

皖ICP备17001531号
seo tags
Powered by :300.cn