Warm congratulations to Mingguang Wanjia for winning the "Top Ten Industrial Enterprises in the City in 2018"
---
Time of issue:2018-03-06 11:29:07.077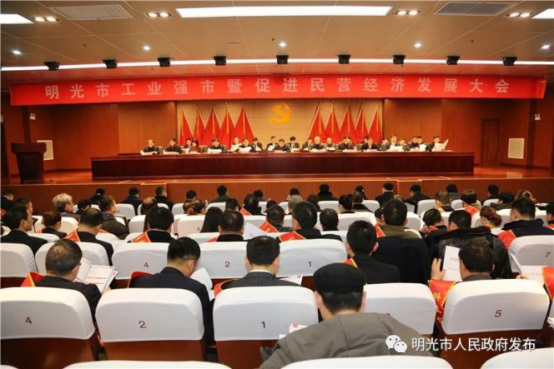 On February 16th, the Mingguang City Industrial Power City and the Promotion of Private Economic Development Conference was held in the lecture hall on the first floor of the Municipal Affairs Center. At the meeting, Zhu Zhiqing, member of the Standing Committee of the Municipal Party Committee and Minister of Propaganda, read out the "Bulletin on Advanced Enterprises, Units and Individuals in the City's Industrial Economy, Scientific and Technological Innovation, Quality Brands, etc. in 2018"; Announcement on Advanced Collectives and Advanced Individuals for Investment Promotion in 2018; Vice Mayor Si Xuejun read out the Announcement on Top Ten Industrial Enterprises in Mingguang City in 2018.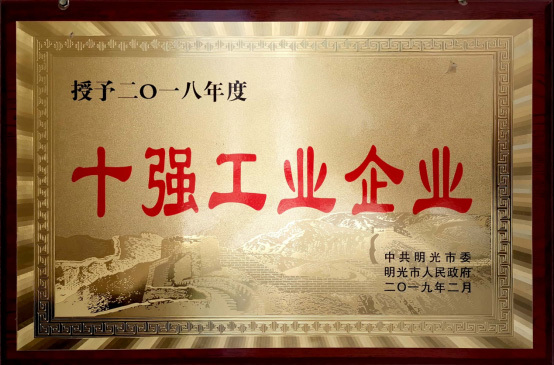 With strong comprehensive strength and good economic benefits, our company has been awarded the honorary commendation of "Top Ten Industrial Enterprises" by the Municipal Party Committee and Municipal Government. At the same time, the municipal government also gave tasks and requirements. It is hoped that the company will make persistent efforts, strive for progress, become bigger and stronger, and Mingguang Wanjia will also integrate the concept of promoting sustainable development into its development strategy. In recent years, in the face of the severe situation of bottlenecks in the supply of human resources and high labor costs in the region, Mingguang Wanjia has accelerated the pace of "transforming the mode and adjusting the structure", focusing on promoting the adjustment of new product research and development and automation, reducing labor establishment, and striving to improve the enterprise. overall strength and competitiveness.
COPYRIGHT © 2020 Mingguang Sanyou Power Technology Co., Ltd All rights reserved

皖ICP备17001531号
seo tags
Powered by :300.cn