The opening ceremony of the PLC-1811 class of Sanyou Lianzhong Group was successfully held
---
Time of issue:2018-09-11 11:06:03.033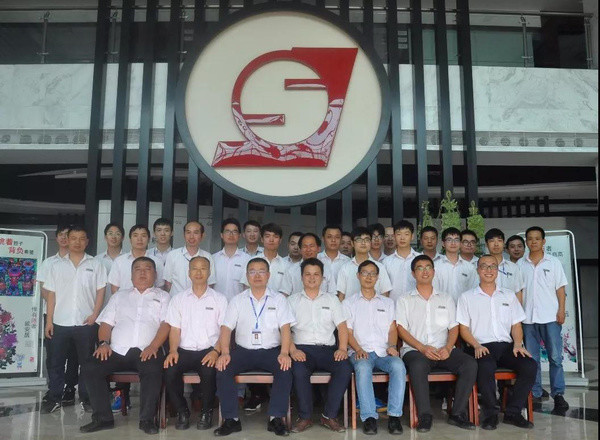 In order to build the automation talent pool of Sanyou Lianzhong Group, to meet the talent needs of each business department, equipment development department and new factory area. Improve the level of organization and management, realize the elite of talents, and support the effective implementation of the group's talents and business strategies. The opening ceremony of the PLC-1811 class was officially opened on November 9th! President Fu, President of Group Operations, President Liu, Director of Human Resources, and general managers of various subsidiaries/divisions attended the meeting.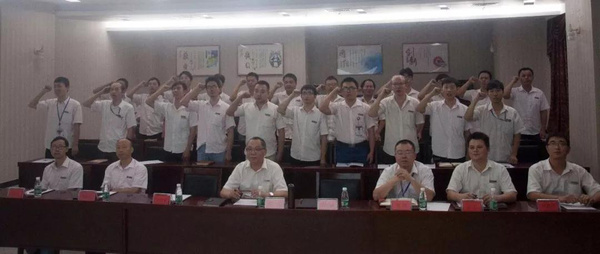 The opening ceremony was organized by the Learning and Development Group of the Human Resources Department. During the opening ceremony, the host introduced the PLC automation class's learning plan, class organization structure, as well as the follow-up class assessment system and evaluation plan. Liu Pengju, the head teacher of the equipment development department of the head teacher, explained the meaning of the class and wished everyone good results. Afterwards, Director of Human Resources Mr. Liu made an in-depth analysis from the perspective of the group's learning and development, encouraged everyone to study, and pointed out that those who passed the group's training and assessment would enter the talent pool for corresponding salary/post adjustments. Finally, President Fu of the Group's operations delivered an important speech. He emphasized that training courses must be systematic, comprehensive, and meticulous, and the quality of teaching must be strictly controlled. Not only should theoretical knowledge be explained during class, but also after class Carry out practical learning and truly apply what you have learned.
At this point, the opening ceremony of the PLC-1811 class is coming to an end, but the pace of our learning cannot be stopped. Once again, I wish everyone continuous learning, continuous progress, and excellent results!
COPYRIGHT © 2020 Mingguang Sanyou Power Technology Co., Ltd All rights reserved

皖ICP备17001531号
seo tags
Powered by :300.cn